Italian Tuscany Yacht Charter
An Italy yacht charter in the Tuscan archipelago, consisting of seven idyllic islands will reveal magnificent unspoiled scenery, romantic coastlines and numerous ancient ports. The spectacular Tuscan archipelago is ideal for sailing yachts and luxury motor yachts alike with its outstanding flora and fauna and crystalline multi-hued glimmering Mediterranean waters that comprise this extraordinary marine park, the largest one found in Europe.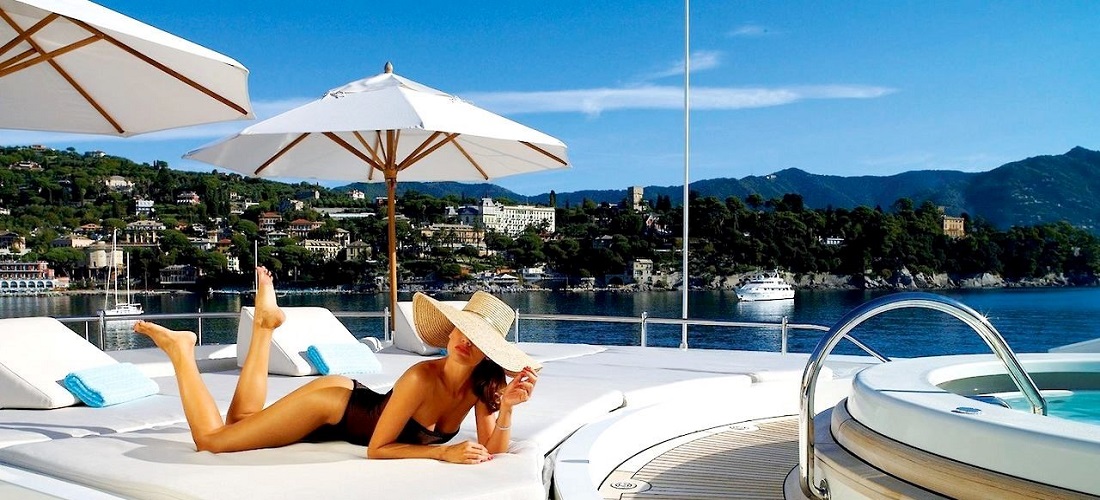 On your Tuscany luxury yacht charter you can visit the largest island in the spectacular Tuscan archipelago, Elba, which is followed closely by Gilio. Elba is a superb destination to stop on your charter holiday with both fine sand and pebbled beaches. Gilio is wild and untamed and a hot tourist Mecca at once.
On your preferred Italy charter yacht you will want to cruise by the secluded and magnificent island of Montecristo, where there is a limit of 100 people who can be on the island on any given day. The outstanding natural surroundings in Capraia, near Leghorn are impressive and your Italy yacht rental would not be complete without a visit to beautiful Gorgona that can only be visited on authorized guided tours. To get to the breathtaking beach of Cala Palombaia you must first go down 200 steep steps with a magnificent sea-grotto with deep blue stones called "sassi turchini."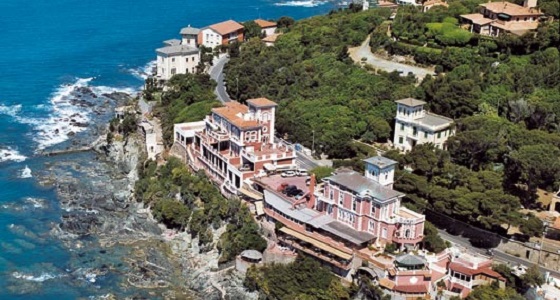 Your Italy yacht charter vacation will progress onto Portoazzuro on Elba Island with beautiful crystalline waters matched with picturesque bays, islets and coves. Next, you will cruise onto the magnificent sandy beaches of Portoferrio and Fetovaia, Calanova, Biodola and Costa del Sole. You will enjoy a day excursion to Marciana Marina, an old colorful village with a vibrant nightlife. You will have the opportunity to spend the night moored in the beautiful port if the winds are not too strong if you so desire.
From Elba Island you can sail to Capraia Island, near Portoferrio, with its small yet beautiful harbour. For diving and snorkeling enthusiasts Carla Mortola and Cala Rossa are easily accessible by yachts. Your sailing holiday will continue north onto Corsica Island and further onto spectacular Saint Florent, an extremely attractive small town with its beautiful ancient citadel.
You will undoubtedly be very impressed as you sail along the magnificent coastline of Tuscany on your yacht charter sailing vacation while you discover the well-renowned cliff-side townships of the spectacular Cinque Terre. Your motor yacht charter vacation will moor in the idyllic port of Marina di Carrara where visitors will enjoy the magnificent views of Corniglia, Manarolia and picturesque Riomaggiore before heading further up the idyllic coast to Vernazza. You will enjoy placing your feet firmly on dry ground and exploring the historic township and local traditions and culture of Portovenere.
Your motor yacht charter can sail to the southern end of beautiful Tuscany in Etrusca Marina, Folloncia, Cala Galera, Piombino, Salivoli, Elba, Capraia, Punta Ala, Giannutri and Giglio. Each of these charter destinations in Tuscany are regarded as superb locations for an excellent crewed yacht chartering around the picturesque Tuscan archipelago.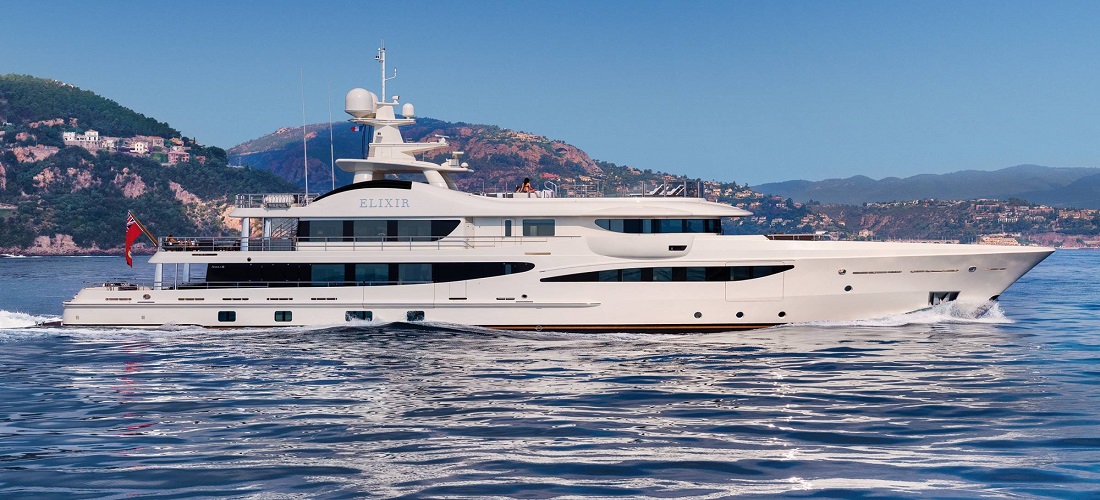 On your Tuscany sailing yacht charter vacation for more experienced more sailors can enjoy a yacht charter with unparalleled high levels of freedom and privacy. On your sail boat charter vacation you will sail past picturesque old towns, uncrowded pristine sandy beaches through bright-blue crystalline waters to beautiful secluded anchorages and relatively unknown bays, coves and islets.
The breathtaking yacht chartering area of Tuscany can provide outstanding crewed yacht charters, yacht rentals, skippered, catamarans, sail boat charters and luxury super yacht charters. Tuscany boasts extraordinary destinations such as Lucca and the spectacular coast, Florence, Pisa, Pistoia, Siena, Arezzo and Cortona, where you will encounter many customs and ancient traditions. You are sure to enjoy the sumptuous cuisine served Sciacchetra - a lovely dessert wine.
Below is a list of outstanding Tuscany charter yachts, you can view additional Tuscany yachts here or contact us for more information.
Tuscany Yacht Charter Enquiry
Tuscany Yacht Charter A yacht charter in the Italian Tuscan archipelago, consisting of seven idyllic islands will reveal magnificent unspoiled scenery, romantic coastlines and numerous ancient ports.
Yachting Destinations Near Tuscany
Explore Location Guides for great destinations near Tuscany .
Yachts for Charter in Tuscany
Superyacht News From Tuscany
Charter Yacht Disclaimer
This document is not contractual. The yacht charters and their particulars displayed in the results above are displayed in good faith and whilst believed to be correct are not guaranteed. CharterWorld Limited does not warrant or assume any legal liability or responsibility for the accuracy, completeness, or usefulness of any information and/or images displayed. All information is subject to change without notice and is without warrantee. A professional CharterWorld yacht charter consultant will discuss each charter during your charter selection process. Starting prices are shown in a range of currencies for a one-week charter, unless otherwise marked. Exact pricing and other details will be confirmed on the particular charter contract. Just follow the "reserve this yacht charter" link for your chosen yacht charter or contact us and someone from the CharterWorld team will be in touch shortly.