An Italy yacht charter vacation brings this central Mediterranean country's beautiful culture and scenery to life. You can experience many different aspects of Italy, including the restaurants, art, history and colour in the comfort of your favourite luxury charter yacht on the Mediterranean and Adriatic coastlines. The famous Italian places you can explore include Naples, Capri, Amalfi, Portofino, Sardinia, Sicily and Venice, to name a few.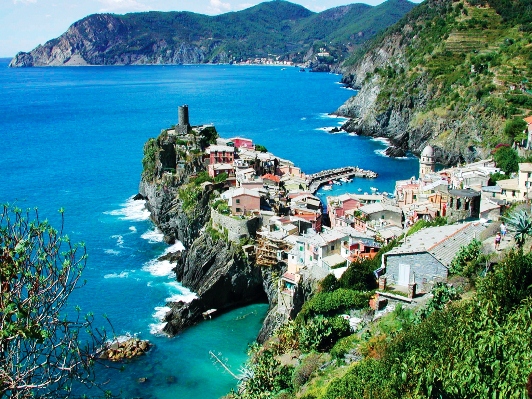 Many Italy and Amalfi yacht charters begin in Naples. Naples is a city with a distinct energy - chaotic yet charming, cluttered yet beautiful. Rather daunting to the virgin eye,
Naples has a way of shedding your inhibitions, to present a proud and colorful culture, with an alluring hospitality. Naples is the yacht charter hub of southern Italy and the gateway to Capri and the Amalfi Coast. The Isle of Capri and Amalfi present some of the most spectacular coastlines of the whole Mediterranean.
A yacht charter in Italy must incorporate the stunning Amalfi Coast. The Amalfi coast is around a day sail south of Naples. Amalfi and Positano, like Capri, attract visitors and charter yachts of the highest prestige. The 50 km of the Amalfi coastline stretches mainly from Sorrento to Salerno. It remains a place of rare and incredible beauty. The hillside towns are a truly magnificent display of Italian engineering and architecture. Terrace houses and buildings cling to steep cliffs, rising from the coastline.
Portofino is another must see. It is a tiny town of cobble-stone streets, framed by hills of silvery, ancient olive groves. From the top of the hill, the views of the harbor and coastline are breathtaking. Cafes, boutique shops and gelataria's spill out into the harbor piazza. The portside cafes are a great place to sit and watch the glamorous yachting world go by. Further down the Italian coast, you'll sail upon 'Cinque Terre' - A succession of five coastal villages, all with the same spectacular views of the seas. These villages are less expensive and sophisticated, than their more popular sister, Portofino. There is a stunning and famous walk along this coastal route, linking the five towns romantically called 'Via Dell'Amore' (The Way of Love).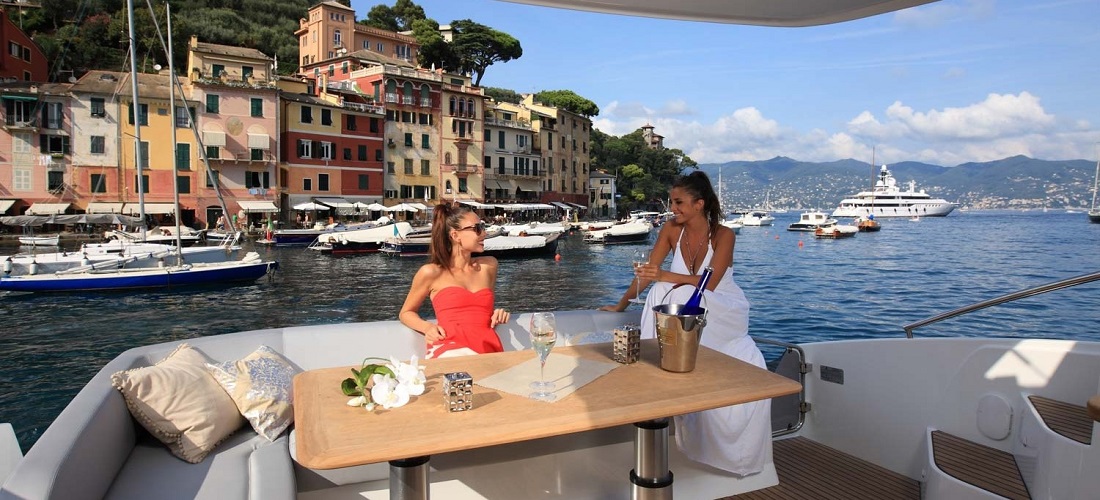 A yacht charter in Sardinia, Italy is also quite an experience. Sardinia is a universe unto itself. It's an island of Italy, where the local language is incomprehensible to all other Italians. An island with one of Europe's most stunning coastlines; it's waters teem with fish; it's golden sands disappear into oceans of blue; it's rugged mountains are covered with flocks of sheep producing cheese so pungent, your palate will never forget.
Venice is a city that's surrounded by so much water, so being afloat on a yacht charter vacation is a fantastic way to experience this classic Mediterranean city. Venice is one of the most romantic cities in the world, with its intricate web of canals, charming gondoliers, glorious renaissance architecture and narrow cobbled streets. Venice is an essential stop on any Adriatic yacht charter holiday. On your charter boat, take a cruise down the Grand Canal. From the deck of your charter boat, you'll be able to pass by sights such as the Ca'Foscari, Palazzo Grassi, Guggenheim Museum and the Accademia Bridge.
Like most of the Mediterranean, the Italy yacht chartering season generally runs from April to the end of October. The summer season for Italy is in July and August. This is also the high season as far as yacht charter goes. Other good times to charter your yacht are generally on either of the shoulder seasons (April-May and September-October), each side of the main summer season, as the temperatures are still comfortable, and the onshore tourists have yet to arrive in their largest numbers. The types of yacht charter available in Italy include motor yacht, sailing yacht charter, skippered, crewed yachts, catamarans, power boats, sailboat, luxury yachts and the ever increasing mega and super yacht charter.
A handful of Italy Yacht charters below - see here for more:
Italy Yacht Charter Enquiry
Reia, The extra space, larger cabins, dining and sunning areas were great. It was also fun when the sails were up. I think my wife and I prefer the monohull, but the kids liked the trimaran. One drawback was that it was too big to berth in a harbor, and we kind of missed stepping off the boat into the harbor, but Sebastien and crew were great with the tender. It was also too big for some smaller ports (an anchor issue), but really no complaints. A great boat to see that part of Italy. The crew was very nice, and friendly, also respectful of our space. They were a little on the quiet side, but that was fine. The food was fantastic, and beautifully served. The new cocktail every night was fine, and lovely pre dinner nibbles. A very comfortable boat, and we had a great time – very sorry to disembark in Naples, as we had such a good time. Thank you again for all your work! S/Y STERGANN II / Italy / June 2016
Yachting Destinations close to Italy
In close proximity to Italy are a number of exciting sailing destination.
Yachts for Charter in Italy
THE MEDITERRANEAN Yacht Charter Specials
Charter Yacht Disclaimer
This document is not contractual. The yacht charters and their particulars displayed in the results above are displayed in good faith and whilst believed to be correct are not guaranteed. CharterWorld Limited does not warrant or assume any legal liability or responsibility for the accuracy, completeness, or usefulness of any information and/or images displayed. All information is subject to change without notice and is without warrantee. A professional CharterWorld yacht charter consultant will discuss each charter during your charter selection process. Starting prices are shown in a range of currencies for a one-week charter, unless otherwise marked. Exact pricing and other details will be confirmed on the particular charter contract. Just follow the "reserve this yacht charter" link for your chosen yacht charter or contact us and someone from the CharterWorld team will be in touch shortly.