Spain Yacht Charter
Does the thought of a yacht charter holiday in Spain make you see red? Everything about Spain represents the passion and power of an awesome culture. The swirling Flamenco skirts, the flash of the Matador's cloak, the sangria, the tapas, and the rich and flaming personalities of the Spanish. Everything about Spain is red; except the startling blue backdrop of the Mediterranean, where the yachts moor with their shiny hulls, and the silvery green leaves of the olive groves. Balearic Islands, located in the western Mediterranean Sea, are the most sought-after charter destination in Spain with charter itineraries starting and ending in either Mallorca or Ibiza.
On a charter holiday in the Balearics you will come across continuous sunshine, pristine clear waters, beautiful beaches and rugged landscape with plenty of historical sites to visit; including castles, museums and ancient cobbled streets in quaint little towns. The four largest islands to explore are Mallorca (or Majorca), Minorca (Menorca), Ibiza and Formentera (Espalmador).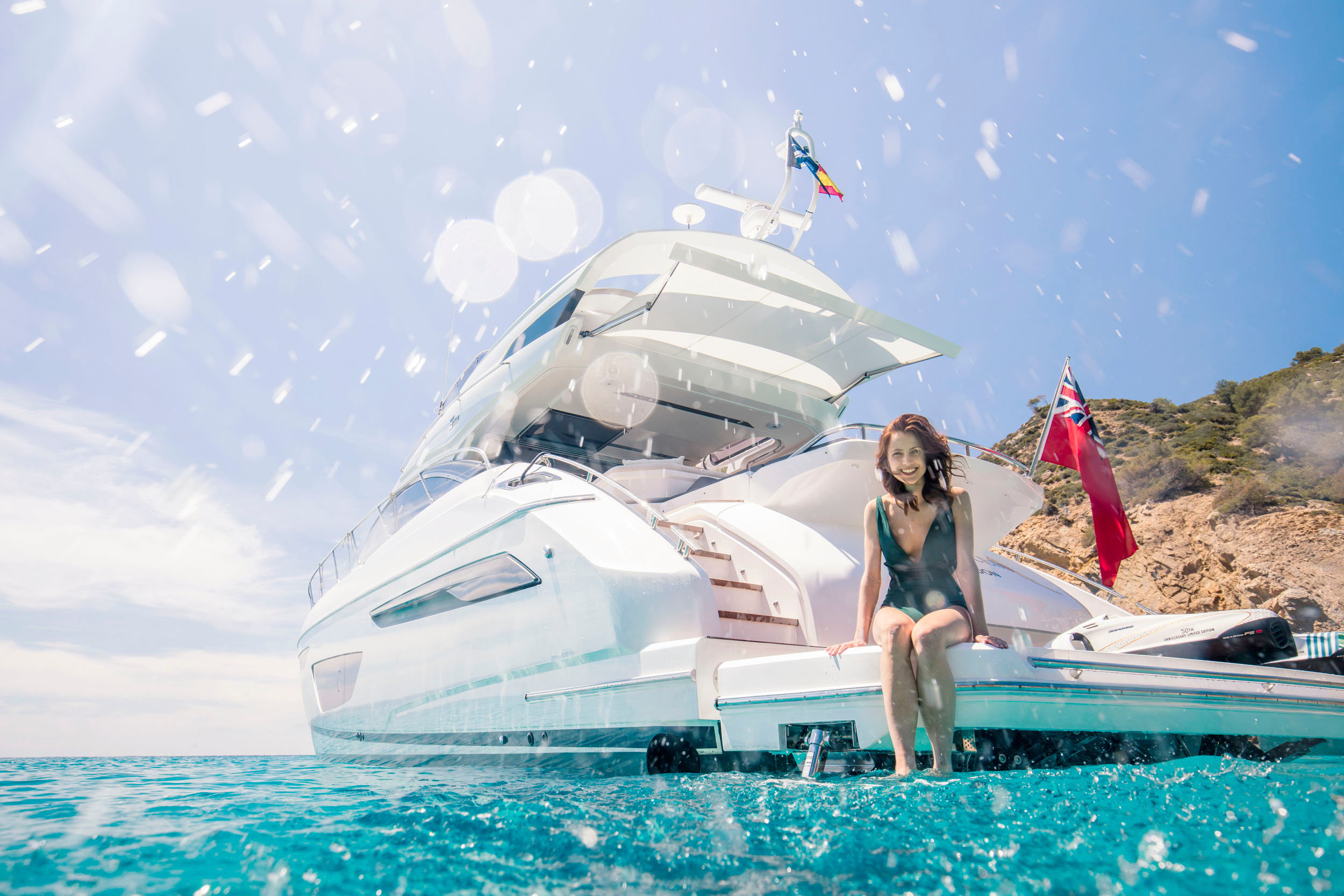 TOP DESTINATIONS TO VISIT IN SPAIN
MALLORCA
Majorca yacht charter is famous all of the world thanks to its beaches and coves, and is an excellent destination to enjoy everything from countryside golf to historic culture, water sports and lively entertainment. The capital city, Palma has numerous outdoor cafés, pubs and large seafront discos hosting some of the best DJs on the music scene. In Palma de Mallorca you could also visit the elegant Cathedral of Palma (Sa Seu), commissioned by King Jaume I and built on the site of a preexisting Arab mosque. More on Mallorca yacht charter ...
MENORCA
Menorca features more beaches than Ibiza, Mallorca and Formentera combined and there are various attractions, including fabulous archeological sites and cultural attractions throughout the island. For yacht charterers Menorca is a perfect place to enjoy great diving, thanks to the crystal clear waters and fantastic diving sites. Minorca is also a UNESCO Biosphere Reserve and has marked trails and routes in southern Europe's most important wetland areas. The S'Albufera d'Es Grau Nature Reserve is where many aquatic and migratory birds thrive, or visit one of the monumental sites such as the historic old town of Ciudadela.
IBIZA
Refered to as the 'White Island' thanks to its typical architecture, Ibiza is one of the best known islands in the world. If what your desire is a lively nightlife and great entertainment on your luxury yacht charter, than Ibiza is the right place to sail to. The entertainment isn't just reserved to the night clubs; after the sunset, Ibiza plays host to street markets, terrace bars, open-air cultural events and concerts.
In addition to lively atmosphere, the island is also a UNESCO World Heritage destination for its cultural wealth, boasting wonderful archaeological history and museums. By day you could choose to explore the ancient heritage of the island or simply relax and enjoy one of the many tiny coves, broad white sand beaches and water activities. There are also two beautiful National Parks to visit in Ibiza: the Ses Salinas National Park and the Es Vedrà – an uninhabited nature reserve island. More about Ibiza yacht charter ...
FORMENTERA OR ESPALMADOR
Your Spanish charter itinerary would not be perfect without a visit to Fromentera; a mecca for nature-lovers with rich vegetation of pines and palms. Formentera is a lovely little island situated 11 miles from the South Eastern coast of Ibiza and can only be reached by boat. Adding to the exclusive atmosphere, there are numerous great beaches and tranquil bays to relax and unwind. More on Espalmador / Formentera yacht charter …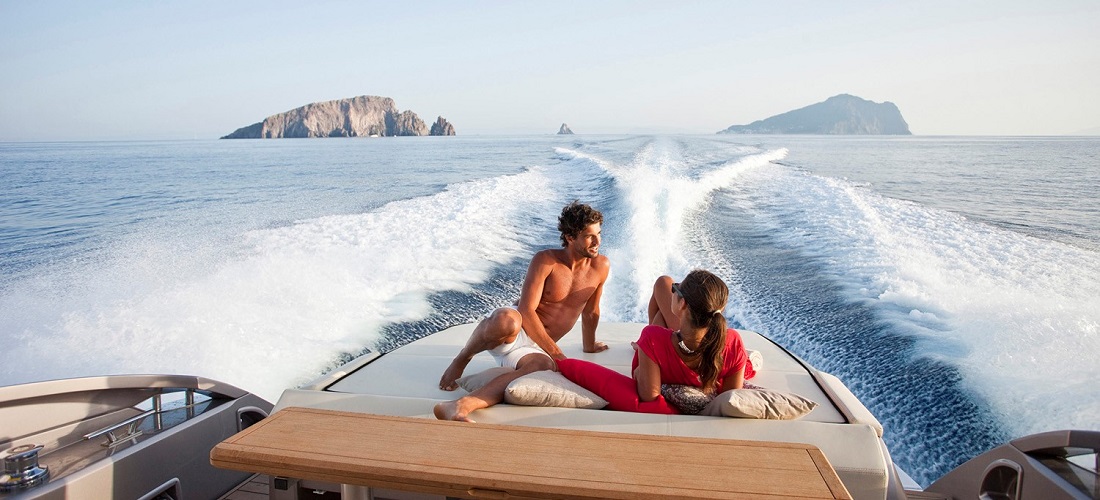 BARCELONA
The northern Catalonian City of Barcelona, Spain's second largest, is also the launching base for some of Spain's superyacht charters, for those visitors who wish to add Barcelona to their charter itinerary. The city is a melting pot of gothic and medieval architecture and the culture and nightlife in Barcelona, is as good as anywhere. There are two main marinas in Barcelona, including the newly developed Marina Port Vell. From here it is just a short stroll down to the Las Ramblas, Barcelona's famous main street. It is lined with restaurants, cafe and shops. Some of the 'must-see' sights include the breathtaking 'Sagrada Familia' surrounded by the Gothic Quarter - Barri Gòtic, Park Guell or the Picasso Museum. Barcelona, a Spanish City known for its unique diversity, is a microcosm of rich culture and history and considered as a teeming social milieu in tourist circles.
The Spain yacht charter scene has become increasingly popular and the types of yacht charter available in the Balearics, Barcelona, Palma, Valencia and The Costa Brava are all the main types of yacht charter including motor, sailing, bareboat charter, skippered, crewed yachts, catamaran, power boat, sailboat, luxury yachts and the ever more familiar super yacht charter.
Like most of the Mediterranean, the Spain yacht chartering season generally runs from April to the end of October. The summer season in July and August is the hottest and tends to have lighter winds. This is also the high season as far as yacht charter goes. Other good times to rent a yacht is generally on either of the shoulder seasons (April-May and September-October), each side of the main summer season, as the temperatures are still comfortable, and the onshore tourists have yet to arrive in their largest numbers. This is the time that you will see the bulk of the Mediterranean crewed luxury superyachts visiting Spain.
Below is a selection of Spain Charter Yachts (you can view more yachts here)
Spain Yacht Charter Enquiry
Trina: The Charter was excellent – the Best captain we have ever had and an excellent crew. The boat itself was very well suited to our needs, it was particularly good that all cabins were of a similar size, as you know often the 3rd and 4th cabins can be a little small the design of the boat meant they were all a good size. M/Y PLAY THE GAME / August, Spain
Yachting Destinations Near Spain
Explore Location Guides for great destinations near Spain .
Yachts for Charter in Spain
Charter Yacht Disclaimer
This document is not contractual. The yacht charters and their particulars displayed in the results above are displayed in good faith and whilst believed to be correct are not guaranteed. CharterWorld Limited does not warrant or assume any legal liability or responsibility for the accuracy, completeness, or usefulness of any information and/or images displayed. All information is subject to change without notice and is without warrantee. A professional CharterWorld yacht charter consultant will discuss each charter during your charter selection process. Starting prices are shown in a range of currencies for a one-week charter, unless otherwise marked. Exact pricing and other details will be confirmed on the particular charter contract. Just follow the "reserve this yacht charter" link for your chosen yacht charter or contact us and someone from the CharterWorld team will be in touch shortly.