Monaco Yacht Charter
Monaco is a great place to begin the amazing experience of a luxury Cote d'Azur yacht charter. Many people charter a private yacht in the Cote d'Azur to involve themselves in the excitement and frivolity of Monaco. Synonymous with the annual Grand Prix, the casinos and the decadent indulgence of living that comes with any tax-free haven, Monaco is a hub of wealth, glamour and superyachts. Monaco is one of the classic Mediterranean harbours many of us have dreamed about relaxing on the aft deck of a luxury yacht.
The Cost To Charter a Yacht in Monaco:
Monaco yacht charter prices vary according to the size, style and age of the yacht. Our luxury superyacht charter yachts rent from 30,000 Euro to over 1,000,000 per week, plus expenses, in the form of an advanced provisioning allowance (APA). Conversely, smaller 'all inclusive' type vacations cost between Euro 15,000 to 50,000 per week.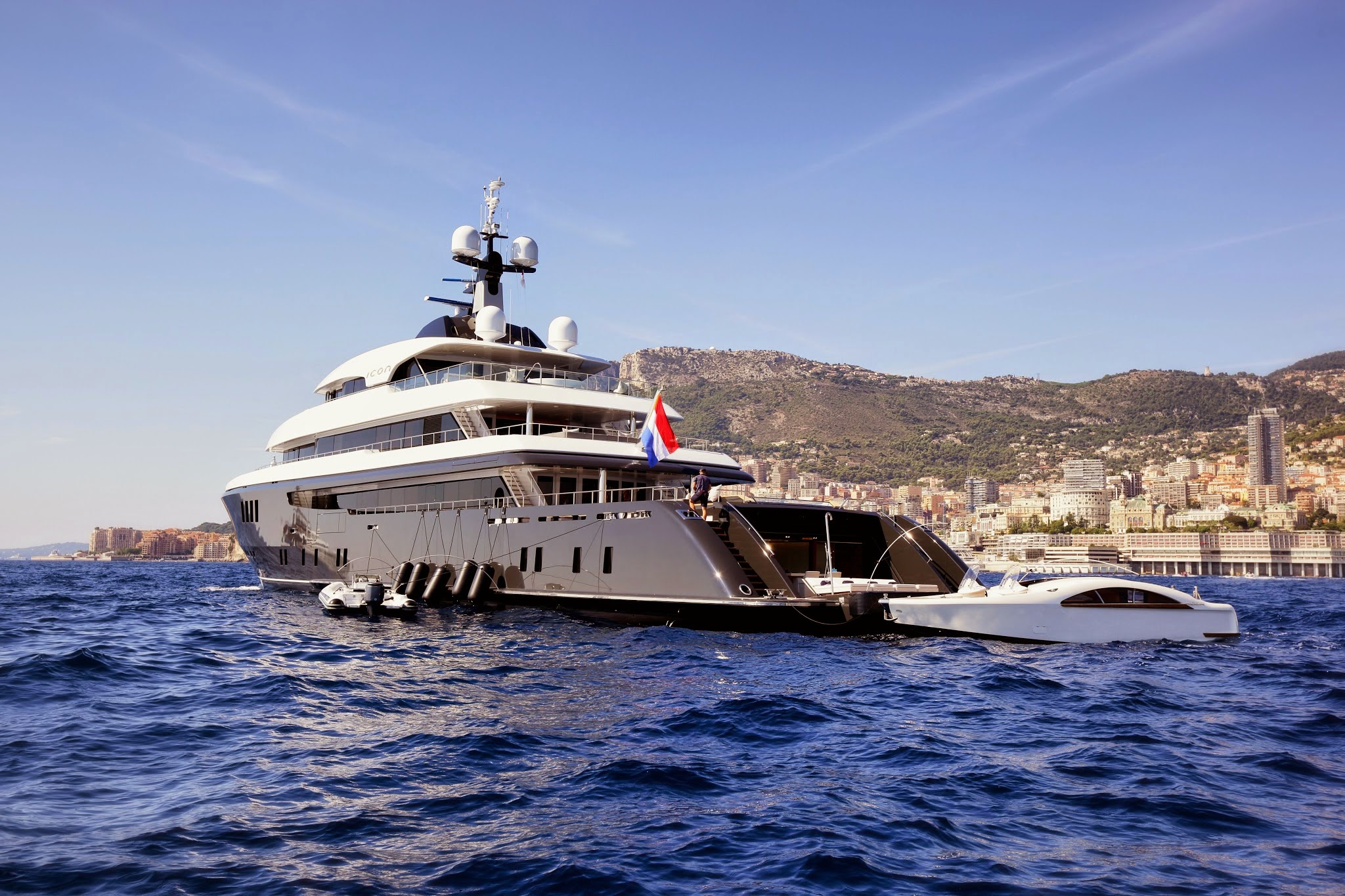 Monaco is an important part of any French Riviera, yacht charter vacation on either a sailing or power boat. Despite the trend toward materialism, this tiny principality is steeped in history and natural beauty. Explore the old medieval town home to the Prince's Palace and the Oceanographic Museum; stroll through the exotic botanical gardens; take a swim in the heated saltwater pools or do a workout in the sport complex attached to the yachting harbour. Everything you need is in close proximity to where the charter yachts are moored as the principality is merely one square mile in total size.
Indulge in a bowl of the famous Soup de Poisson, at one of the lovely wharf side restaurants. Better still, step aboard your charter yacht and enjoy a glass of crisp, cold French Chablis, as you watch the glamorous world go by. From Monaco, head west along the French Riviera toward Villefranche or St Jean Cap Ferrat, followed by Nice, Antibes, Cannes, St Tropez and then on to the Iles d'Hyeres where you'll find some quaint and scenic anchorages, small villages, and authentic French restaurants. Believe it or not, they do still exist! Monaco is also a great northern point to begin a yacht charter vacation down the spectacular Italian Riviera.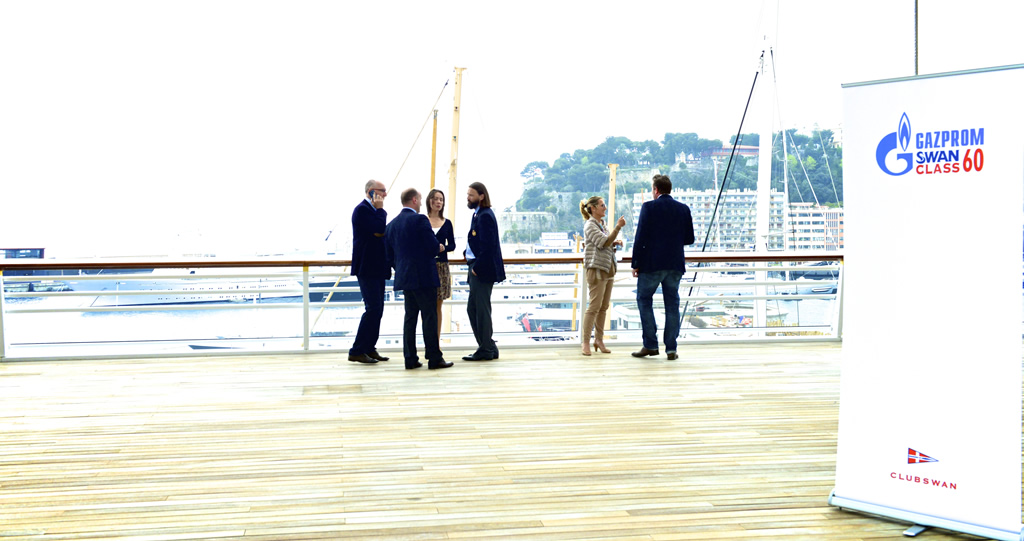 Another event of interest in Monaco is the Monaco Yacht Show which is held annually in September at Port Hercules. The show brings together professionals from the international luxury yachting sector including luxury yacht builders, brokers, designers, equipment suppliers, and service providers to show off the latest and greatest luxury yachts for sale in Monaco. The Show is the only one worldwide which is exclusively devoted to superyachts for sale and is the largest floating luxury yacht display in Europe of super and mega yachts.
As one of the most famous yacht charter grounds in the Mediterranean, Monaco and the French Riviera have all types of yacht charter available including motor, sailing, crewed yachts, catamaran, luxury yachts and of-course the ever increasing super yacht charter. The emphasis in Monaco is on larger private luxury yacht charters.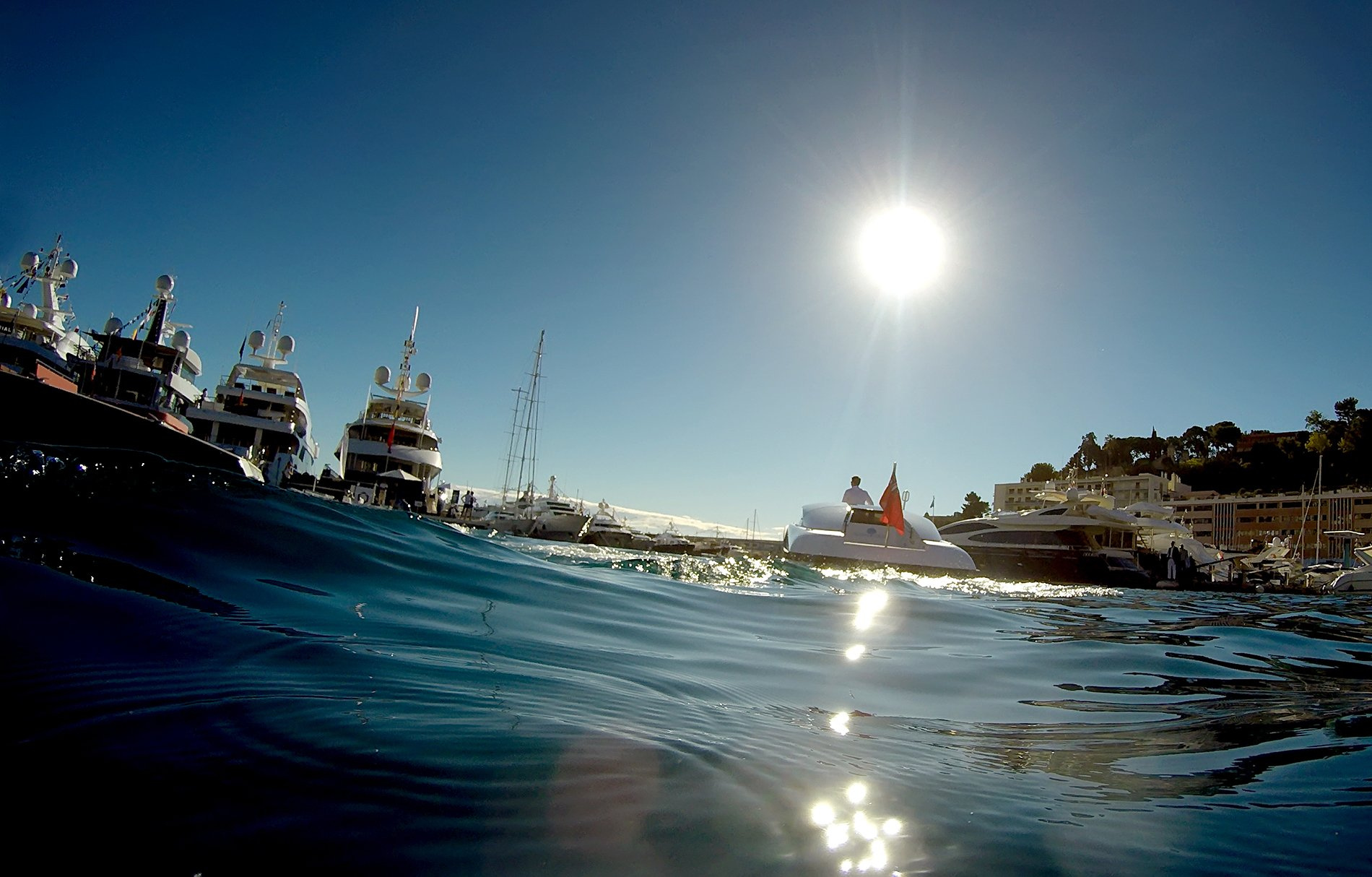 Like most of the Mediterranean, the Monaco and French Riviera yacht chartering season generally runs from April to the end of October. The summer season in July and August is the hottest and tends to have the lightest winds. This is also the high season as far as yacht charter goes. Other good times to charter your yacht is generally on either of the shoulder seasons (April-May and September-October), each side of the main summer season, as the temperatures are still comfortable, and the onshore tourists have yet to arrive in their largest numbers.
Top 10 reasons to Charter a Superyacht In Monaco

In addition to what has already been mentioned above about yachting in the Principality, here is a list of reasons what you should consider putting Monaco on your Mediterranean charter itinerary.
1. When it comes to a charter yacht holiday Monaco ticks most of the right boxes. Located on the French Riviera in Western Europe, it overlooks the Mediterranean Sea and borders Italy and France and is only around eight miles north east of Nice and a little further from Antibes, Cannes and St Tropez.
2. Spend a few days in Monaco and go high-end shopping. There's a fantastic selection of exclusive boutiques such as Louis Vuitton, Prada, Hermes and Yves Saint Laurent, what a selection for the world's second smallest country. Also the restaurants, nightlife and beach clubs are well known in the area.
3. Head for one of Monaco's two famous ports, Port Hercule and Port of Fontvieille to drop anchor. Some of the world's most expensive superyachts can be seen here, sometimes with celebrities onboard. To give you an idea of the size Monaco's ports are, despite the Principality's extremely modest size, there's enough mooring and anchoring space for up to five hundred vessels.
4. On your Monaco charter itinerary don't forget to include the Monaco Grand Prix. It's one of the most famous car races in the world taking place every year in May, an event not to be missed. Imagine combining the Monaco Grand Prix with a superyacht charter vacation – wow!
5. The beautiful French Riviera sovereign state of Monaco also has a glorious beach, Larvotto Beach. During your time here chill out, top up your tan and go for a swim in the Med. Have a drink and a meal at one of the beach bars while watching the world go by.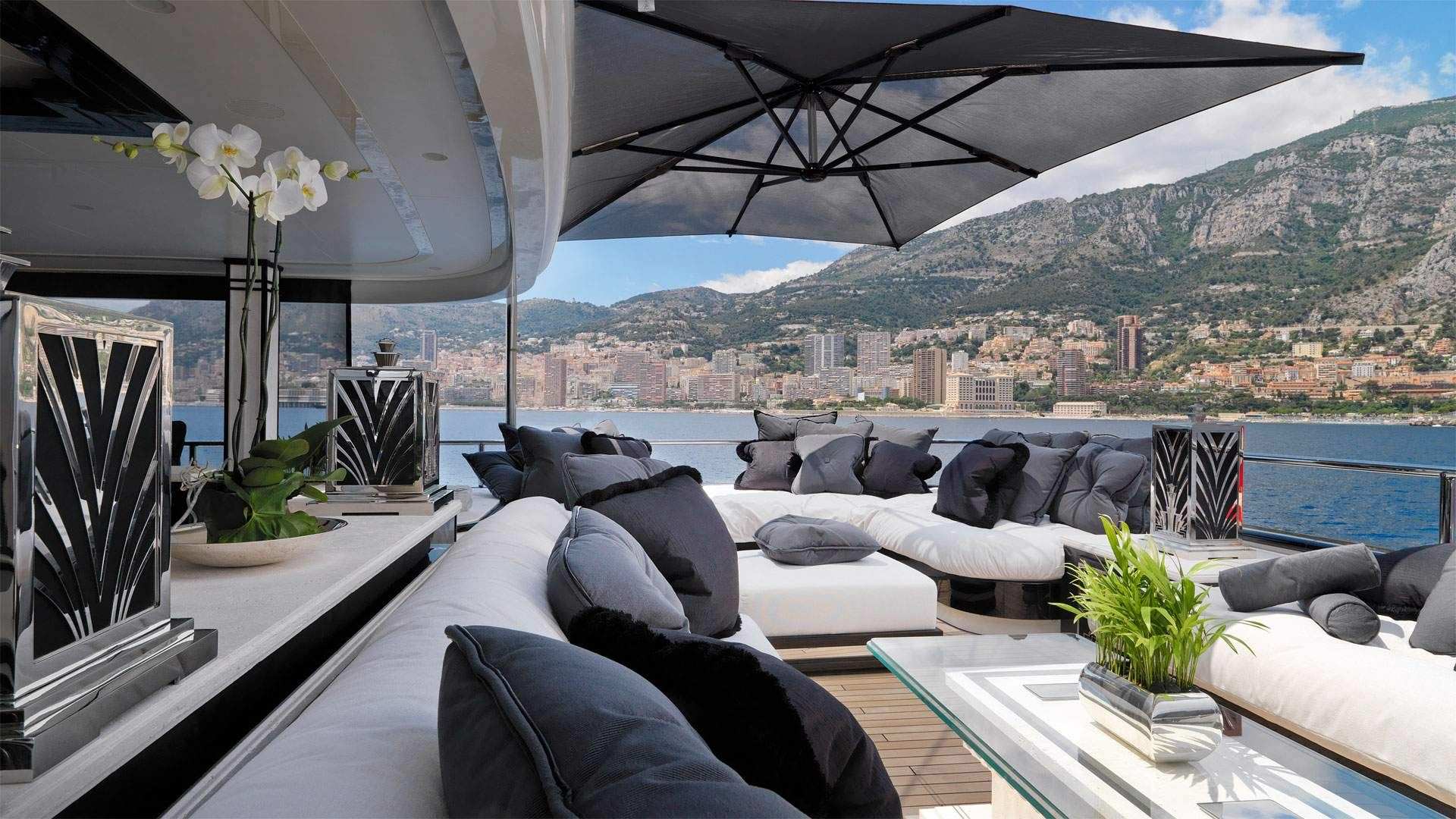 6. Each year the French Riviera and Monaco in particular host around 50% of the world's superyacht fleet. It's a major tourist attraction with an unrivalled coastline, a beautiful town with stunning views across the Med. Monaco is also home to the House of the Grimaldi family, see if you can spot one of the Royals on your visit.
7. The Monaco Yacht Show is one of the most prestigious events of the year. Held annually towards the end of September it's the place to be to enjoy an exciting exhibition of superyacht charter vessels, high-tech nautical products and even complimentary boat shuttle services.
8. Why not arrange for your motor yacht to sail to the different anchorages around Monaco so you can enjoy your superyacht charter's inflatable water toys? There's something for everyone from jet skis to sea bobs, inflatable tubes, scuba diving and snorkeling equipment. After a fun day of activity out in the Med, an onboard chef will prepare a sumptuous evening meal.
9. Make sure your vacation includes a visit to one of Monaco's five casinos. The world famous Casino de Monte-Carlo is the place to be seen. There's a wide range of table games like Roulette, Black Jack, Chemin de Fer and Punto Banco. Try your luck, you never know you might be a winner.
10. For comfort and pleasure you can't beat staying on board a yacht to combine elegance, sophistication and the freedom to dock in amazing locations like Monaco. On board you can expect a five star personalized service, superior facilities and amenities as well as splendid cabins for the ultimate in relaxation.
Here are some locations nearby:
French Riviera Yacht Charter- Nice Yacht Charter- Antibes Yacht Charter - Cannes Yacht Charter - St Tropez Yacht Charter - Iles d'Hyeres Yacht Charter - Corsica Yacht Charter
Monaco Yacht Charter Enquiry
The cruise was fantastic and the "Impulse" is a truly comfortable and luxurious yacht and we all enjoyed our team there very much. Everything was perfectly prepared when we arrived and the crew was amazing --- Jolande is a fantastic and creative chef who created the most delicious food always wonderfully presented (I very much enjoyed joining her early morning in St. Tropez on her shopping tour to the fish market and other lovely butchers, bakeries and cheese shop where we found the most delicious ingredients for her magical cooking), Bernadette took care of us in the most friendly and attentive way and last but not least Tim, a very helpful and insightful skipper who showed us the most beautiful places. The "Impulse" is a wonderful yacht but the crew made us feel right away at "home" amongst friends. To make a long story short, the cruise was a wonderful and most enjoyable experience and I'm sure it was not the last time I spend time on the "Impulse". A.B from Thailand chartered IMPULSE in St Tropez, Cannes, Monaco in Sept
Yachting Destinations Near Monaco
In close proximity to Monaco are a number of exciting sailing destination.
Yachts for Charter in Monaco
THE MEDITERRANEAN Yacht Charter Specials
Charter Yacht Disclaimer
This document is not contractual. The yacht charters and their particulars displayed in the results above are displayed in good faith and whilst believed to be correct are not guaranteed. CharterWorld Limited does not warrant or assume any legal liability or responsibility for the accuracy, completeness, or usefulness of any information and/or images displayed. All information is subject to change without notice and is without warrantee. A professional CharterWorld yacht charter consultant will discuss each charter during your charter selection process. Starting prices are shown in a range of currencies for a one-week charter, unless otherwise marked. Exact pricing and other details will be confirmed on the particular charter contract. Just follow the "reserve this yacht charter" link for your chosen yacht charter or contact us and someone from the CharterWorld team will be in touch shortly.