Cannes MIPIM Conference Yacht Charter Accommodation
Cannes MIPIM is the leading international conference for senior decision makers in the global real estate market. This is the place to organise you MIPIM accommodation on a yacht. The event is held yearly at the Palais des Festivals in Cannes, France, and is the industry's most proven platform to promote your business and showcase your projects to more than 17,000 active professionals from 81 countries.
The Cannes MIPIM is usually held at the Palais des Festivals, Cannes, France.
"MIPIM, the world's foremost real estate market, brings together the most influential players from all major international property markets, offering unrivalled access to the greatest number of high-calibre development projects worldwide. More than just an exhibition space for top professionals, MIPIM provides a robust platform for business growth through partnerships, project assessment and market intelligence. MIPIM fosters innovation by hosting forward thinking events that provide beneficial, actionable insights on future trends in real estate."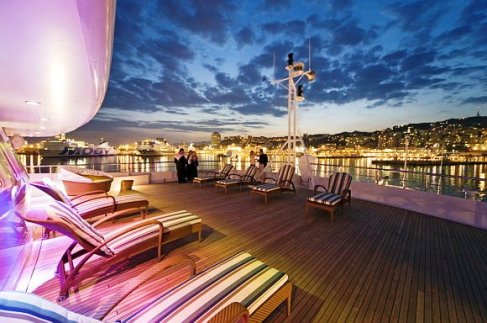 MIPIM also attracts the world's leading banks, law firms, investment houses and insurers, all gathered to identify profitable ventures and close deals over 4 intensive days. A luxury yacht charter provides ideal accommodation and entertainment for Cannes MIPIM. A selection of charter yachts are available for MIPIM here.
Cannes is the ideal setting for this exciting event offering a host of different venues, including the famous Old Port next to the Palais de Festivals, where you can charter some of the world's finest yachts to host meetings, receptions, parties and dinners, as well as for accommodation for delegates.
Based locally in the South of France, CharterWorld can offer you MIPIM yacht charter accommodation on the best charter yachts in the region, at the very best rates, to suit all tastes and budgets.
MIPIM Yacht Charter Types:
There are a couple of different way that you can charter a boat during MIPIM: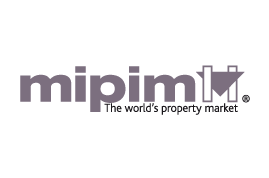 - Renting a yacht for entertaining during MIPIM gives you the perfect venue to showcase your company, where your branding is highly visible right in the middle of the action. At CharterWorld we can assist you with local contacts for printing and branding, and also arrange tent hire and other services as required. We can also organize all your catering requirements, either with the yacht's Chef or in conjunction with outside caterers for larger receptions. We can also put you in touch with local DJs and professional acts for all your entertainment needs.
- A luxury yacht can also be used for a special event and is another popular choice during MIPIM. If you want to host a lavish reception for your customers, you can charter a larger sailing or motor yacht for the day or evening. There are some beautiful yachts for rent ideally suited for cocktail receptions and parties, having vast deck space and all the technical expertise for on board entertainment. Some are able to host up to 200 guests in port, while a few also have special licenses for larger groups (above the usual maximum of 12 guests) at sea or at anchor across the bay of Cannes opposite the Croisette.
- A yacht charter for accommodation offers a novel and practical alternative to finding a hotel. Cannes hotels typically fill up every year as early as six months prior to MIPIM, and delegates are then forced to commute from Nice or elsewhere, wasting precious time in traffic. Chartering a yacht puts you right in the middle of the show and provides the perfect venue for hosting meetings. You can stay in the Old Port, next to the Palais, or in Port Canto just to the east of the Croisette, next to the Casino and some of the most exclusive night clubs in Cannes.
"A luxury yacht charter provides ideal accommodation and entertainment for Cannes MIPIM. "

More About MIPIM:
MIPIM brings together the most influential real estate professionals to explore major international property development projects, connect with potential partners, and strike deals over 4 intensive days. Gain valuable insights into current market conditions and emerging global trends. Access a knowledge-base of more than 150 speakers at 40 targeted sessions. Explore highlights and watch conference videos from the last edition.
Below is a list of luxury yachts available for Cannes yacht rental as well as the latest news related to Cannes.
Charter Yacht Disclaimer
This document is not contractual. The yacht charters and their particulars displayed in the results above are displayed in good faith and whilst believed to be correct are not guaranteed. CharterWorld Limited does not warrant or assume any legal liability or responsibility for the accuracy, completeness, or usefulness of any information and/or images displayed. All information is subject to change without notice and is without warrantee. A professional CharterWorld yacht charter consultant will discuss each charter during your charter selection process. Starting prices are shown in a range of currencies for a one-week charter, unless otherwise marked. Exact pricing and other details will be confirmed on the particular charter contract. Just follow the "reserve this yacht charter" link for your chosen yacht charter or contact us and someone from the CharterWorld team will be in touch shortly.