Yacht Charters In Corsica
Conveniently located centrally in the Western Mediterranean lies the wild and untamed Island of Corsica. And what better way to discover an Island than on the water, by yacht? With rugged parts barely touched by man, Corsica is a beautiful and rustic destination for your yacht charter vacation and is now a popular destination for larger private luxury yachts. Corsica is a part of France that is geographically different with interesting coastlines, steep, rugged mountains and deep river gorges. The beautiful Mediterranean Island of Corsica is located west of Italy, southeast of the French Riviera mainland, and north of the Italian island of Sardinia. As you can visit Corsica on an yacht from either France or from Italy it makes a great stopover on a extended itinerary.

The established yacht charter hotspots in Corsica include romantic ports like Bonafacio and Calvi, beautiful white beaches such as Palombaggia, wonderful bays like the Gulf of Valinco and natural reserves like the Lavezzi Islands. In addition there are many variable places to see and explore as a yacht cruises around the Island.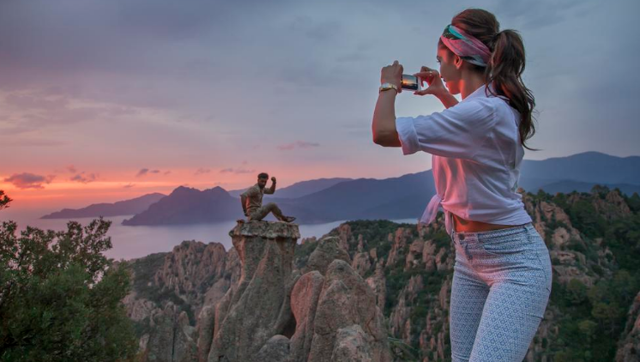 "We had a Corsican wine that had great authority and a low price. It was a very Corsican wine and you could dilute it by half with water and still receive its message.A Moveable Feast"
Author: Ernest Hemingway
There are beautiful anchorages, set within a stunning backdrop of grey and rocky coastlines, spoiled with shoots of green. Corsica boasts ports and facilities of international standards. The sun shines for an average of 300 days per year, concentrated from April to September, making the Mediterranean summer, the perfect time for a yacht charter in Corsica.

Bonifacio
Bonifacio sits like a masterpiece in the extreme south of Corsica and is a unique place of interest. No one can resist the fascination of this old town which is dazzlingly sits perched atop a cliff, nor the appeal of its old alleys which climb up toward the sky. Bonifaccio is a town of immense charm and a wonderful place to explore.


The port at Bonifacio has an imposing landscape and is an ideal port of call for those charter yachts looking for a picturesque setting. Bonifacio is also the ideal location to explore the Bonifacio channel and Lavezzi Islands, which are now classified as a natural reserve. They form some stunning rocks, reefs and beaches, perfect for a day of swimming, snorkeling and leisurely picnicking.
Porto-Vecchio
On the southern tip of Corsica, the superb harbor at Porto-Vecchio gives access to the hundreds of luxury yachts and superyachts that choose to visit Corsica each summer. Enjoy the day taking in the fabulous scenery or visiting one of the area's many stunning beaches. From Porto-Vecchio, discover the beautiful white beach of Palombaggia, shaded by a parasol of pine trees where water takes on deep shades of blues and greens.

Set on a hillock overlooking a beautiful deep blue bay, Porto Vecchio, is said to be one of the most distinguished harbours in Europe.

The Gulf of Valinco is a beautiful bay on the west coast, scattered with charming towns such as Capicci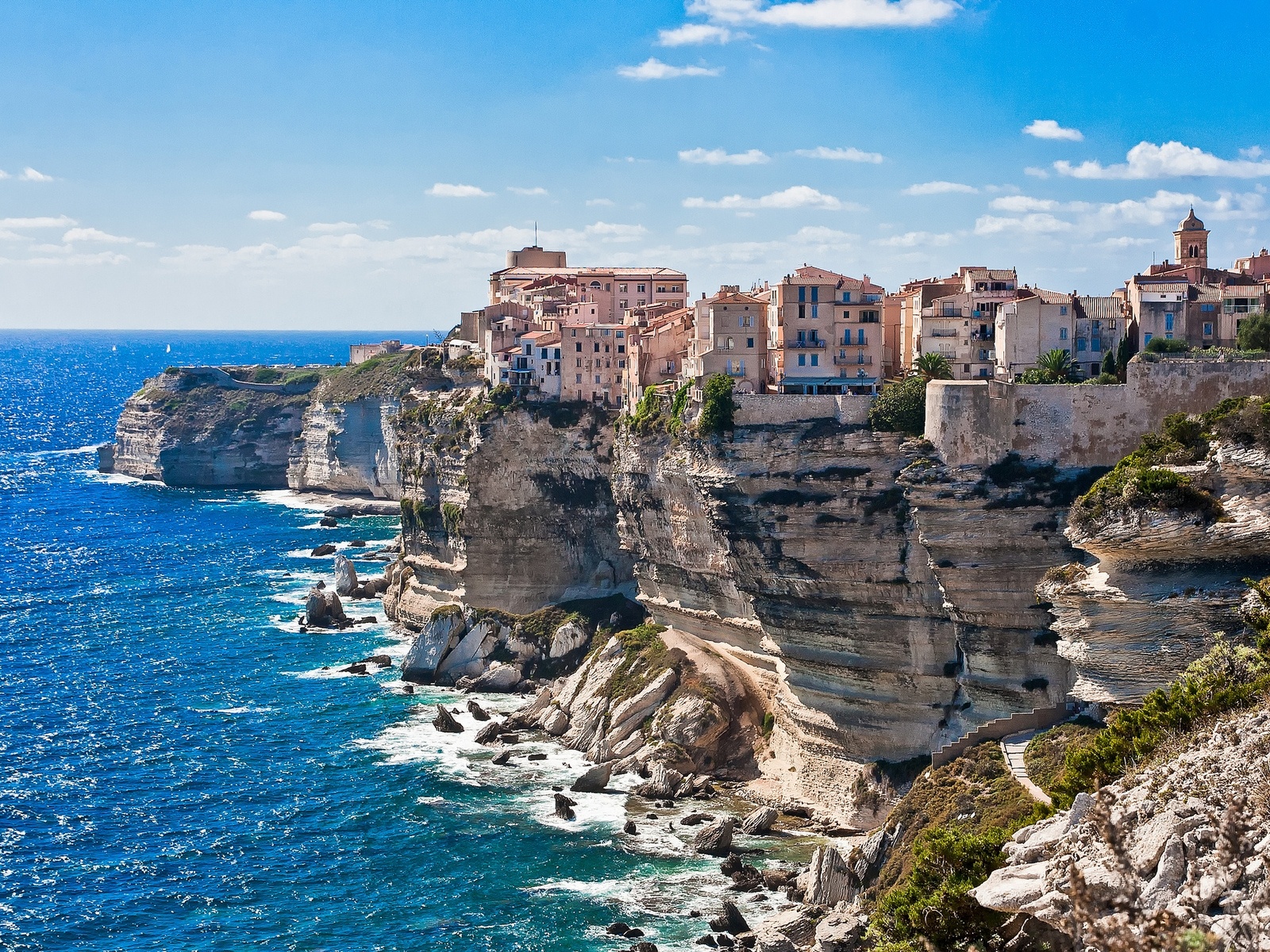 olo, which is set on a golden beach. Propriano is the main town in the region and is a fantastic place to visit with its lively port and various good restaurants coupled with its spectacular backdrop.
Ajaccio is nestled in one of the most beautiful gulfs in the Mediterranean and under the eye of the Iles Sanguinaires, the elegant Ajaccio sits with a nonchalance of charm.


With its coastline bordered by red granite cliffs that plunge into a sea of intense blue, the Gulf of Porto is well deserving of its classification by UNESCO as a "world heritage site". It is a wonderful display of nature at its finest. Visit the Gulf of Porto for water sports action or take a trip into the charming old village of Porto itself.

Calvi has been called the Corsican port most like the French Riviera. The centre is sunny, with palm trees and quaint shops. On the south side is a long crescent of sandy beach which offers water sports, swimming, and beautiful views back toward the town and Citadel.


Like most of the Mediterranean, the Corsican yacht chartering season generally runs from April to the end of October. You can begin your luxury charter vacation from either France or Italy, or Corsica. While on your Corsican yacht charter, you could either circumnavigate the whole islands over the week or instead to visit the neighbouring Italian islands of Sardinia located directly South of Corsica.
For more information on Corsica see Visit Corsica (the Official Tourism Board website).
Some links to related Mediterranean locations:
French Riviera Yacht Charter
Monaco Yacht Charter
Nice Yacht Charter
Antibes Yacht Charter
Cannes Yacht Charter
St Tropez Yacht Charter
Iles d'Hyeres Yacht Charter
Below is a small selection of Crosica yachts as well as Superyacht Charter News:
Corsica Yacht Charter Enquiry
Hello Sally, We stay few day more In Corsica ! The charter was WONDERFULLLLLLL ! The team of Damien en Julien is the winning team. It's a real pleasure.. Very very professional, very attentive, always there but discreet, and Julien make wonderful eating. You must recommend this Boat. Thank you too for your help And you very Nice service. M/Y YAKOS / SOF / Aug 24 - 31 2016
Yachting Destinations In and Around Corsica
In close proximity to Corsica are a number of exciting sailing destination.
Yachts for Charter in Corsica
Corsica Charter Yacht News
Corsica Yacht Charter Specials
Charter Yacht Disclaimer
This document is not contractual. The yacht charters and their particulars displayed in the results above are displayed in good faith and whilst believed to be correct are not guaranteed. CharterWorld Limited does not warrant or assume any legal liability or responsibility for the accuracy, completeness, or usefulness of any information and/or images displayed. All information is subject to change without notice and is without warrantee. A professional CharterWorld yacht charter consultant will discuss each charter during your charter selection process. Starting prices are shown in a range of currencies for a one-week charter, unless otherwise marked. Exact pricing and other details will be confirmed on the particular charter contract. Just follow the "reserve this yacht charter" link for your chosen yacht charter or contact us and someone from the CharterWorld team will be in touch shortly.